Items For Sale- See Loan Services Tab

---
---

Visit co-opnetwork.org to find a list of all available Co-op Network Surcharge Free ATMs near you!
Credit Union News
A message was put on the Visa Platinum Card statements that states the interest rate is increasing to 12.9%. This message is incorrect. The Platinum Card rate will remain at 8.49%. The Classic Cards will be increasing to 12.99%. If you are not sure which card you have please call. We are sorry for any inconvenience that this may have caused.
Superior Senior Trip
We are excited to announce the Superior Senior Trip planned for Monday, July 25, 2016! We will be headed to Appleton, Wisconsin to watch a Timber Rattlers baseball game and then visit the Fox River Mall! See Micki or Heather to sign up!
Spring 2016 Newsletter
The Spring 2016 Newsletter is now available to view online!
Online Banking Passwords
For security reasons, passwords for online banking may not contain your personal information. For example, your name, address, or birthdate.
Newsletter
The 2016 Winter Newsletter is now available!
Loan Special
We currently have a signature loan special! Up to $3500.00 for 3 years at 5.9%/ 5.9% APR!
Online Banking Update
Due to a system update we had the weekend of December 5th- 6th, you will need to have version 10 or 11 of Internet Explorer in order to use the online banking. We apologize for any inconvenience.
New Commercial
Debit and Credit Card Information
We will be closing all debit and credit cards that have not been activated within 60 days of the issue date due to fraud concerns.
Debit Cards Blocked In Some States
Due to the recent breach, we have had to block debit card usage in some states. If you are planning on traveling, please contact us for a list of the blocked states. Also, if you are trying to use the cards for purchases and are being declined please contact us.
1/13/15 update** Due to current fraud, the list of blocked states as been updated. Please notify us when you are traveling, so we can give you an updated list
Online Banking For Your Credit Card
eZCardInfo.com is Online Banking for your Credit Card and it's FREE! When you enroll, you can manage your account 24/7. Visit eZcardInfo.com and get started today! The link is also available on the side menu, under VISA Services.
Free Checking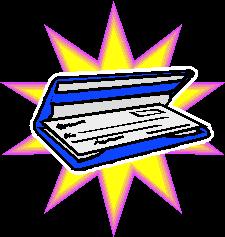 -No minimum balance required.
-No monthly services fees
-Free Online Banking to view your account.
-Free E-Statements
-Free Bill-Pay-You can pay your bills electronically online
-and more! Click here for more details.
Calendar:
Monday, May 30, 2016- We will be closed in observance of Memorial Day
Marquette Community Federal Credit Union-Member Owned Since 1952
---