Are you using our mobile app and making mobile deposits? We want to help you use the app more effectively and efficiently. Ensure your mobile deposit goes through with these simple steps.
Blue or black ballpoint or gel pens work the best. Please do not use a sharpie or marker.
Sign your check on the first line.
On the second line, write your account number.
On the third line, include the text "for mobile deposit only" or check the box that says "CHECK HERE FOR MOBILE DEPOSIT."
Do not write below the allotted space
Remeber: mobile deposits are held for three (3) business days.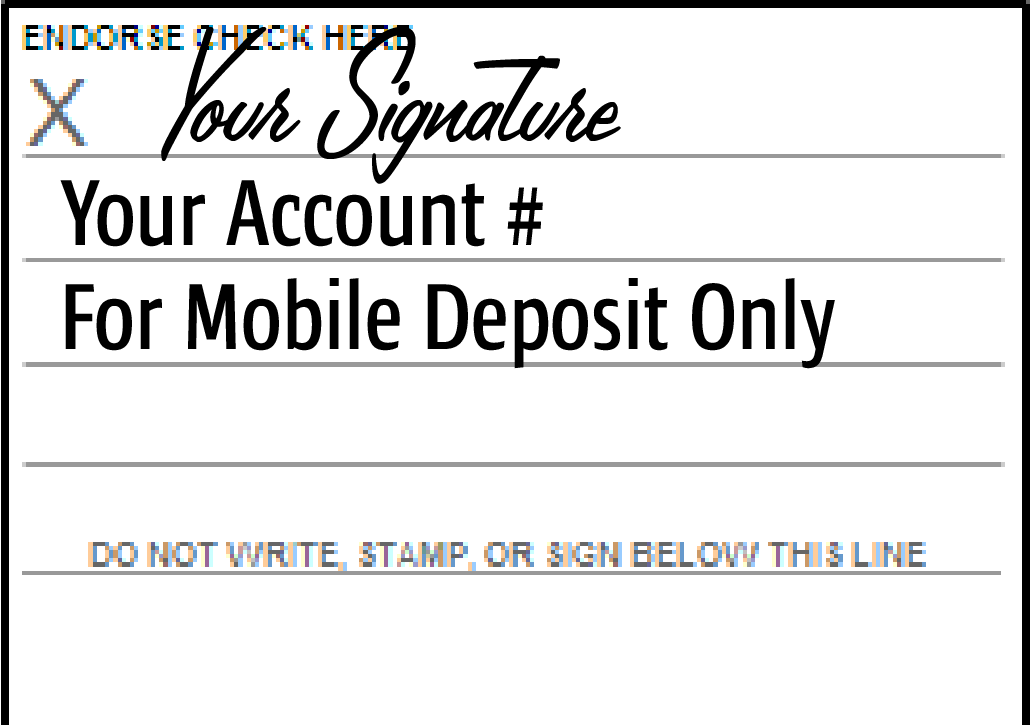 .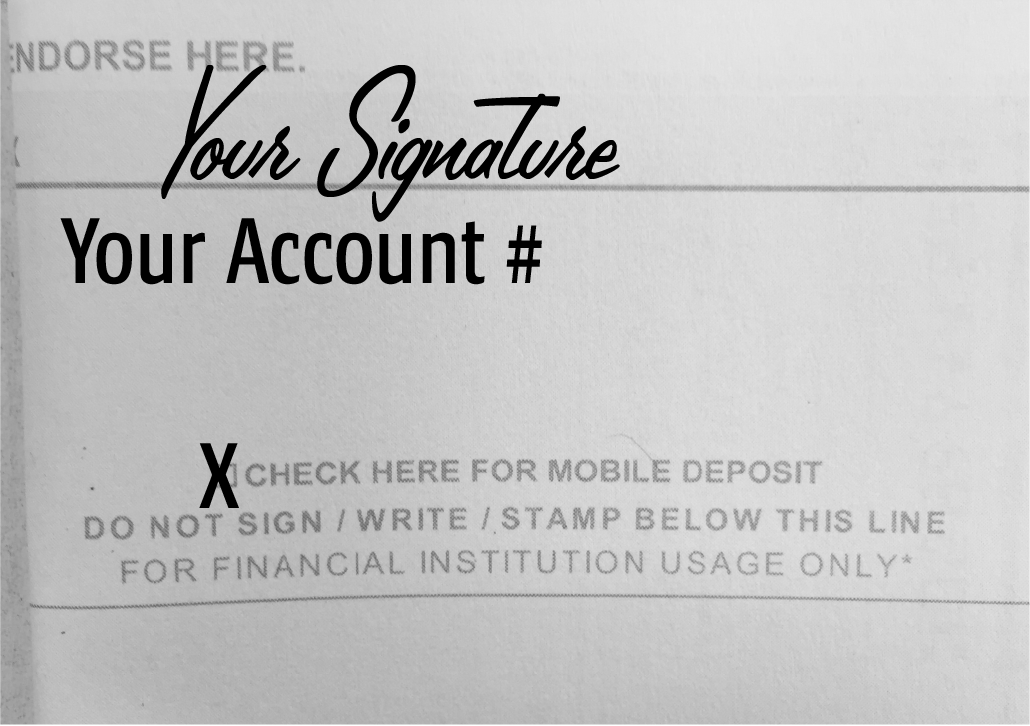 Our mobile app is FREE to all of our members. For instructions on downloading our mobile app, click here.
Go to main navigation