Credit Union News
Phone Number Update
The phone number to call if your MCFCU Credit Card has been lost or stolen during non-business hours has changed. The new number is 800-828-3901. Please update your records.
Online Banking For Your Credit Card
eZCardInfo.com is Online Banking for your Credit Card and it's FREE! When you enroll, you can manage your account 24/7. Visit eZcardInfo.com and get started today! The link is also available on the side menu, under VISA Services.
Co-op Network Surcharge Free ATMs
We are now part of the Co-op Network! That means there are surcharge free ATMs available at participating Credit Unions nationwide!
Visit co-opnetwork.org to find a list of all available Co-op Network Surcharge Free ATMs near you!
Free Checking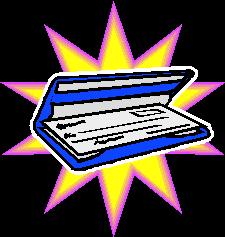 -No minimum balance required.
-No monthly services fees
-Free Online Banking to view your account.
-Free E-Statements
-Free Bill-Pay-You can pay your bills electronically online
-and more! Click here for more details.
---
Identity Theft Prevention
ATM, Visa Debit, and Visa Credit Cards will be closed if they are not activated within 90 days of receipt.
All activated cards that have not been used in the past year will also be closed. If you still wish to have your card, please notify us at (906)228-9850.
---
Overdraft Protection Loan
An overdraft protection loan is a revolving line of credit that is attached to your checking account. If you accidentally overdraft your account, the overdraft protection loan will kick in. Avoid the embarrassment of a declined debit card transaction due to insufficient funds, and apply for an overdraft protection loan today!
---
E-Statements
Just log into Online Banking and click on the E-Statements tab and follow the instructions. Once you are set up, you will receive an email notification when a new statement is available. Statements are available to view at any time.
---
Check Copies Are Available Though Online Banking
Just click on the blue hyper-linked check number through Online Banking and a copy of the check will appear. Checks that clear as a WEFT will not have copies because the check has cleared electronically and there is no image to view.
---